AI at a turning point: How can we create equitable AI governance futures?
Location: Online, and at:
Queen Mary University of London
As part of AI Fringe and accompanying the UK government's AI Safety Summit, Queen Mary University of London, The Alan Turing Institute, the All-Party Parliamentary Group on AI, and Big Innovation Centre partnered to convene a daylong event dedicated to equity-driven perspectives on global AI governance, with an emphasis on unpacking the risks and benefits of "frontier AI" through multiple disciplinary and geographic lenses.  
Within the event, the AI Standards Hub hosted a panel to explore the role of standards and methods of evaluation in addressing the governance needs surrounding foundation models ("Inclusive international AI governance in the age of foundation models", 13.00 – 13.45). The discussion paid particular attention to the importance of international cooperation and consider how the interests of different stakeholder groups and impacted communities across the globe can be represented when developing relevant standards and evaluation methods. 
Speakers for this panel included: 
Rebecca Finlay (Chief Executive Officer, Partnership of AI)

 

Chiara Giovanni (Deputy Director-General, ANEC)

 

Sebastian Hallensleben (Chair, Joint Technical Committee 21 "Artificial Intelligence" at CEN-CENELEC)

 

Aarushi Gupta

(

Research Manager at Digital Futures Lab)
The discussion will be chaired by Florian Ostmann (Head of AI Governance and Regulatory Innovation at The Alan Turing Institute) 
The full agenda for the day can be found below. Attendees are cordially invited to participate in all parts of the event. The event will be hybrid, with the option to attend online or in person at Queen Mary University of London's Octagon. Lunch will be provided for those who attend in person.  
Agenda: 
09:30 – 10:00
Opening keynote by Gabriela Ramos (UNESCO)  
10:00 – 10:45
AI and children's rights 
10:50 – 11:35
Global data justice and generative AI 
11:40 – 12:10
Fireside chat with Xiao-Li Meng (Harvard) on academia and the GenAI revolution 
12:15 – 13:00
Lunch 
13:00 – 13:45
Inclusive international AI governance in the age of foundation models 
13:50 – 14:35
Launching the National AI Ethics and Governance in Practice Programme 
14:40 – 15:00
Close of event 
The recording of the event is available here: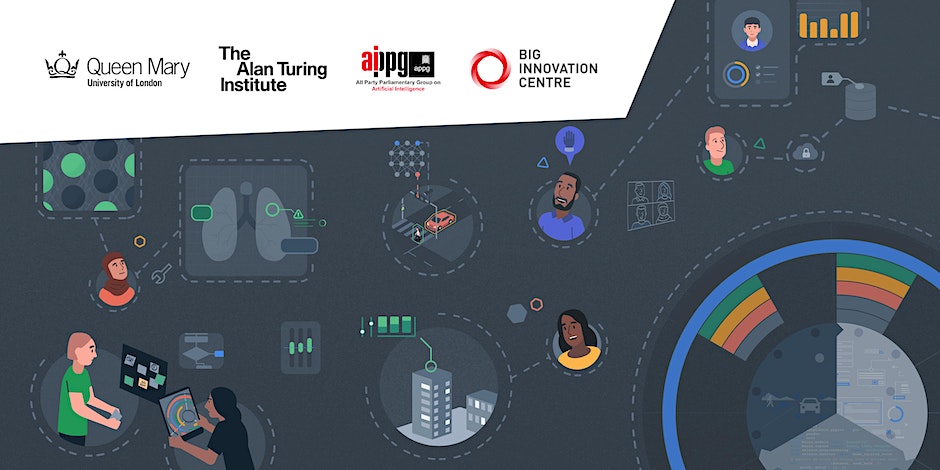 Location: Queen Mary University of London