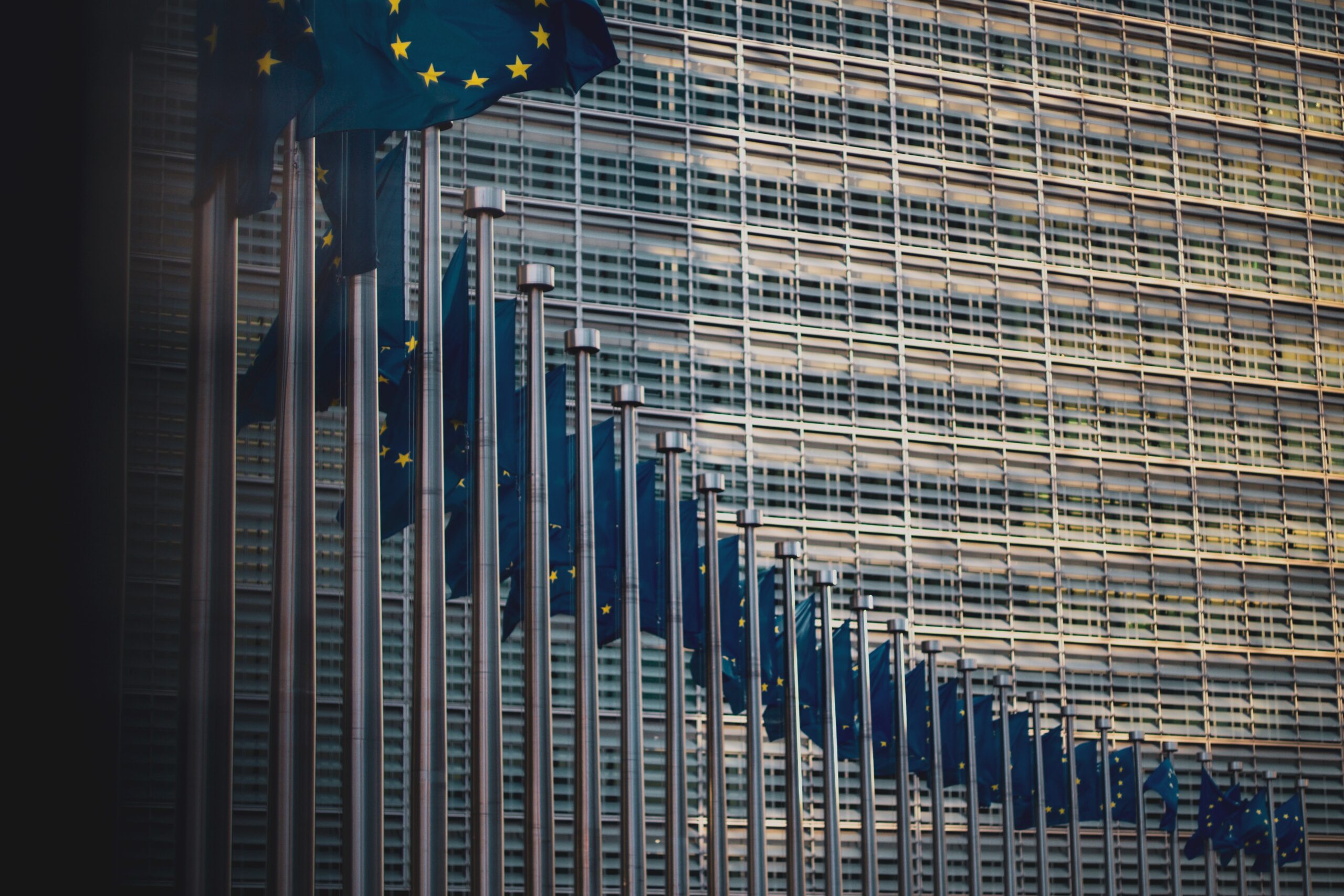 The European Union's AI Act is set to have wide-ranging implications for developers and users of AI operating within the EU as well as for the broader conversation around best practices and interoperability for AI at the international level. The proposed regulation heavily relies on standardisation. As stated in the draft regulation, and in accordance with the EU's New Legislative Framework, standards "[will] play a key role to provide technical solutions to [AI] providers to ensure compliance with this Regulation."[1]
On 17 February, the AI Standards Hub hosted a webinar about the primary forum for AI standardisation in the context of the EU AI Act: CEN-CENELEC's Joint Technical Committee for Artificial Intelligence (CEN-CENELC JTC 21). For the occasion, we were joined by Dr Sebastian Hallensleben, Chair of JTC 21, to discuss the Committee's work agenda in response to the European Commission's request to develop harmonised standards that address the requirements set out in the EU AI Act.
The event was designed to be of interest to a wide audience. Themes covered by Dr Hallensleben's presentation included the mission, basic functioning and membership structure of JTC 21, considerations for what 'good' looks like for European AI standards, and some of the main challenges in the context of JTC21's work on AI. In doing so, the presentation touched on aspects such as the adoption and adaptation of international standards at the European level and the need to ensure that standardisation outputs effectively address market needs and societal needs alike.
In elaborating on the special status of harmonised standards for AI, Dr Hallensleben discussed the formal relationship between regulation and standardisation in the context of the EU's New Legislative Framework. This relationship is set out in Regulation (EU) 1025/2012, pursuant to which the European Commission can issue a 'standardisation request' to European Standards Organisations, tasking them with the development of standards to support the implementation a given regulation. While the use of the resulting 'harmonised standards' is voluntary, they grant a presumption of conformity with the essential requirements of the regulation that these standards address.
The event concluded with a Q&A segment covering a diverse range of questions from the audience.
The recording of the webinar is now available on our website and can be viewed here:
[1](Draft) Regulation (EU) n. 2021/0106, p. 32.